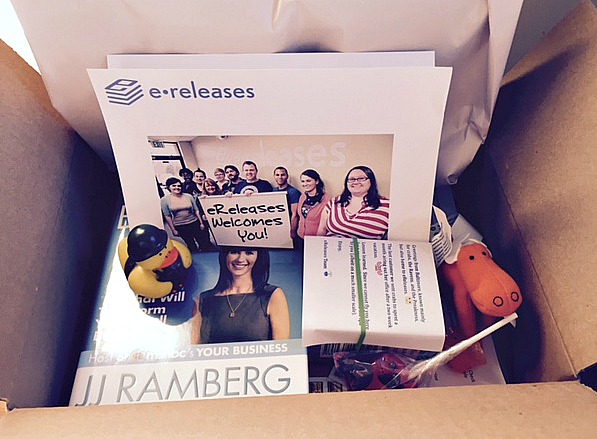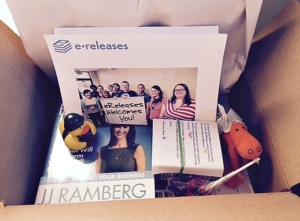 When you hear the phrase "customer service" do you cringe? Many of us associate "customer service" with a problem. We typically only deal with customer service personnel when we've encountered something undesirable, such as when our email stops working, or we receive the wrong product in the mail. But, really, customer service isn't just about dealing with problems. Customer service should be about giving our clients what they want and what they need (often two different things).
In the past couple of weeks, I've received such amazing customer service from eReleases, the press release distribution service, that I'm going to be using them as my new role model for how to treat customers. Their service truly was best-in-class.
Here's what they did right, and what all organizations should emulate:
Answer questions promptly. I knew that I wanted to issue a press release to announce a new pricing guide I had written for ghostwriters but I wasn't sure which online distribution service to use. I went back and forth between eReleases and another well-known provider.
A friend suggested I verify that the companies were going to be able to get my press release in front of the two major publications for writers. I emailed the other service to ask and heard back fairly quickly that they didn't. Using Live Chat, I got a response immediately from eReleases.
Not only did they confirm that they distribute to the two magazines I wanted, but Sarah, the representative I chatted with, wanted to make sure I had the discount code that would save me $130 off my first release.
Sarah even helped me figure out why the code wasn't working when I went to place my order and helped me submit my request.
Follow-up by phone. After placing the order online, I received a phone call from an eReleases staffer to make sure all my questions had been answered about the process of distributing the release. They had.
Update me regularly. As my press release wound its way through the eReleases work process, I received emails updating me on its progress. I knew when it had been approved for dissemination by eReleases editors, I received a confirmation when it went out, followed by a summary report at two hours and end-of-day.
The report shared which websites had picked up my release and used it and how many people had clicked to read it. I can log in now to see where else my release has appeared whenever I like.
To this point, eReleases had done an excellent job of giving me all that I needed. What happened next is what made the experience exceptional.
Make it personal. After my press release went out I received an email with a photo of eReleases staffers in their office and a personalized welcome message within the photo. I got to see what helpful Sarah looks like and to get a sense that there are many friendly people like Sarah employed by eReleases.
Surprise me. A few days later UPS dropped off a package at my door. It was a good sized box filled with goodies from eReleases and a thank you note. There was a letter welcoming me into the fold, a workbook on press release writing by eReleases founder Mickie Kennedy, a book on promotion by JJ Ramberg, a lollipop, a spa package in a box, and a few other little presents. All unexpected but very much appreciated.
Provide help with my business. About a week after my first press release went out, eReleases emailed me a personalized list of four potential topics for future press releases. These were clearly prepared based on research about my business and a look at my website; they were not generic.
Did I ask for any of these extras? No. Did I appreciate them? You betcha. Can my business use them? It sure can.
Want to make a good impression on a new client? Go out of your way, as eReleases did, to give your clients exactly what they need and more. Then make them feel special, appreciated.
What do you do to make your clients feel appreciated?
https://laytonandco.com/wp-content/uploads/2021/11/ereleases-box.jpg
439
597
Marcia
http://laytonandco.com/wp-content/uploads/2021/11/Layton-And-Co-Large-300x96-1.jpg
Marcia
2015-03-24 17:12:55
2021-11-05 01:04:20
eReleases: Case Study in Excellent Customer Service